Our Pools
Five pools and 20 secluded acres nestled between Baltimore and Harford Counties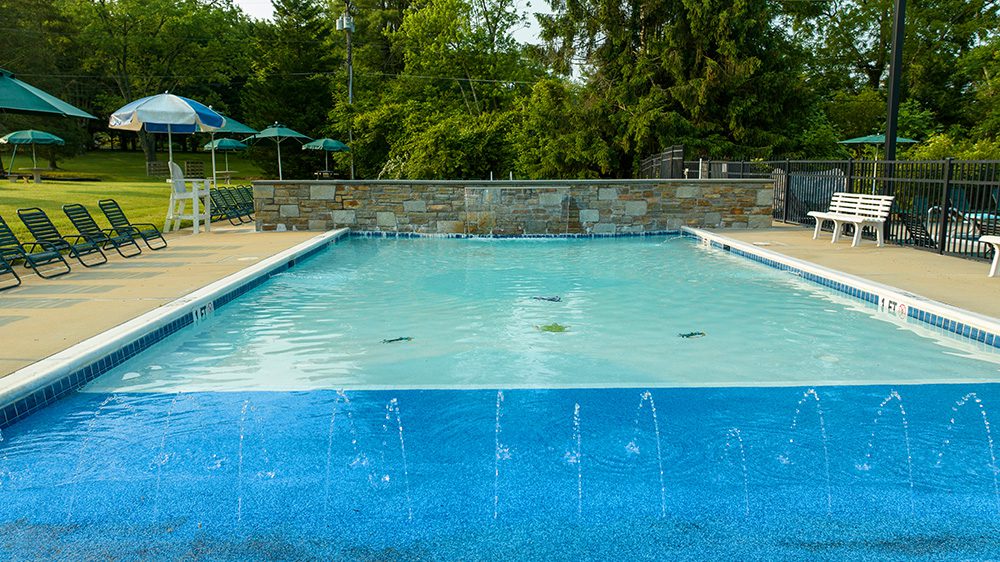 Toddler & Youth Pool
Valleybrook will delight your little ones! The fountains and waterfalls keep them occupied for hours. A beach entry on the Toddler pool means easy exit and entry for all. Lots of space to play means it's easy on Mom and Dad.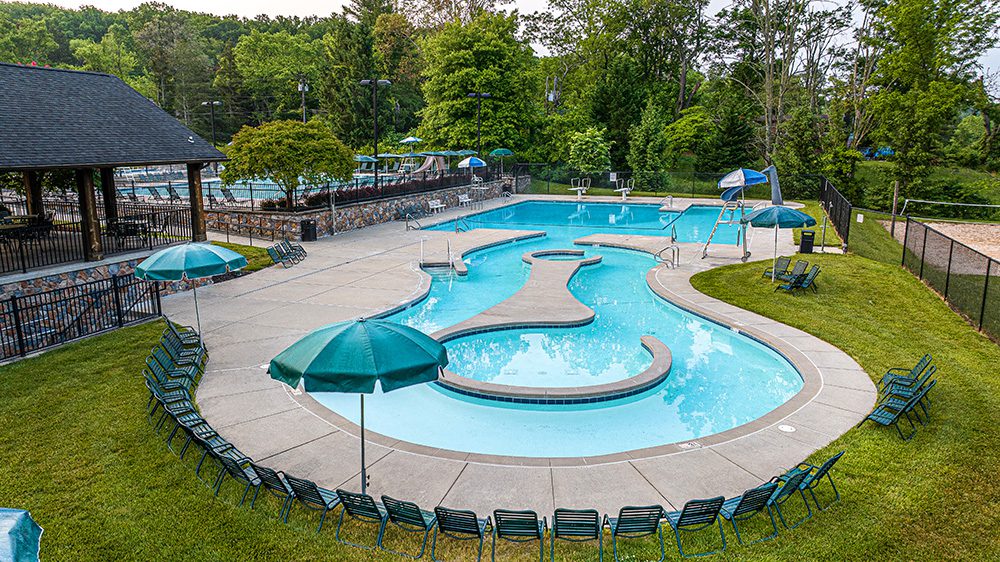 Lazy River
This pool sports 2 diving boards, a water slide, and a water basketball court – all attached to our Lazy River with Vortex Center! This pool is tons of fun for the older swimmer!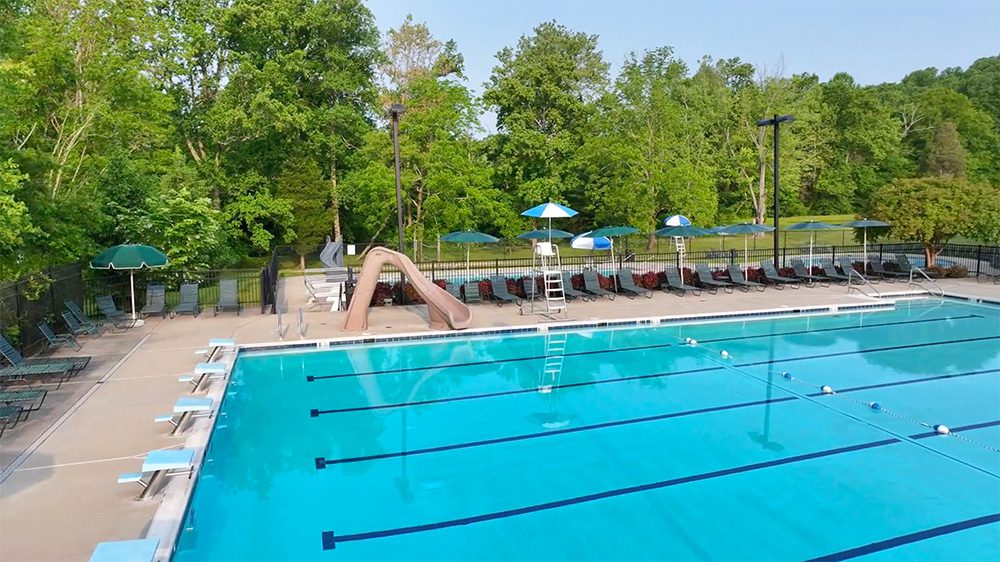 Family Pool
Our six lane competition pool also has an in-water bench seat for parents to relax on while in the pool with the kids. A slide provides entertainment for the bigger kids when they need some extra activity.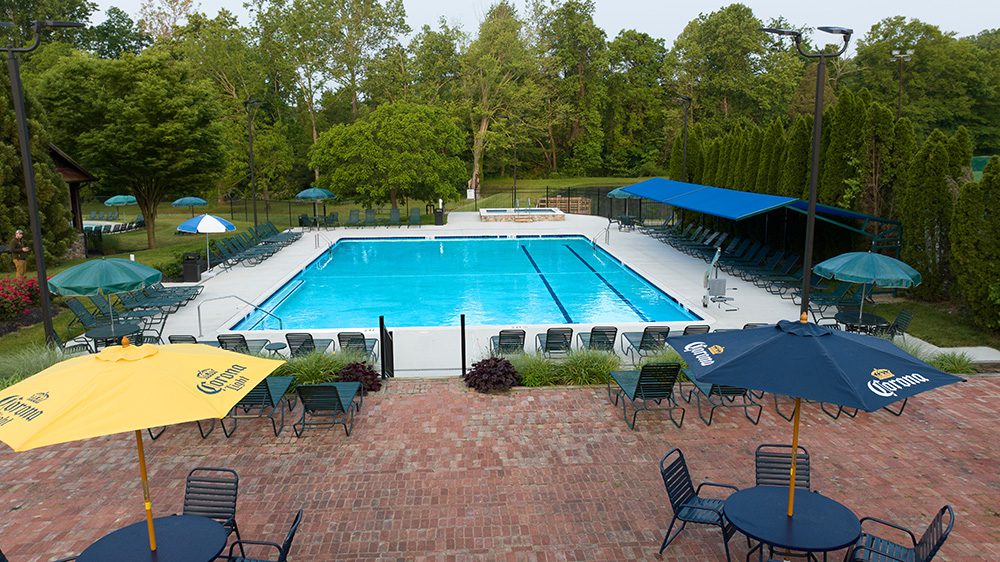 Adult Pool & Hot Tub
Away from the excitement of the kids, enjoy our adult pool. A great place to bring friends or make new ones. When your finished swimming, order a cool drink from our adult beverage bar. The 10-person hot tub is also located in the "child free" zone!
Look at Our Gorgeous Pools
WATCH THE VIDEO. VALLEYBROOK HAS POOLS, TENNIS COURTS AND SO MUCH MORE.